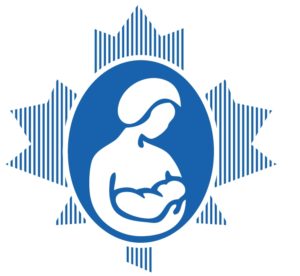 "La Leche League Canada is a registered non profit that provides mother-to-mother/parent-to-parent/peer support for pregnant women, new parents and beyond. We are parents like you who have breastfed or chestfed our own children and now volunteer to support others to reach their goals. As volunteer Leaders we are accredited within La Leche League Canada after a detailed training program and have access to current scientific and legal information to help support others.
Connection and respect are at the heart of what we do and we strive to ensure that all families are welcomed and reflected in every aspect of La Leche League Canada, including in our volunteer Leaders. We believe that nobody knows your baby or family better than you and that everyone deserves the right circle of support in which to raise their children.
La Leche League Canada is a national registered Canadian charity and part of a global organization, La Leche League International, LLLC has been supporting families in Canada for over fifty years."(Source: LLLC.ca)
Edmonton area groups offer meetings most Thursdays in a month, alternating between morning, afternoon, and evening. All LLL meetings are now virtual and you are welcome to join any meeting across Canada that works for your schedule. Keep time zone adjustments in mind. See Virtual Calendar here. 
Join other indigenous parents for sharing and learning about breastfeeding, safe infant feeding and all the stories about parenting!
A weekly informal gathering for indigenous families to learn more about traditional infant feeding practices in a safe, supportive environment.
Who should attend?
Indigenous Pregnant people, new parents (breastfeeding or not!), seasoned parents, elders and knowledge keepers
Indigenous doulas, birthkeepers, lactation counsellors will be on site. Lunch is served. Feel bring food or a healthy snack to share.
Meet on Tuesdays. Follow the Indigenous Birth Alberta Facebook page for event updates.
We are a Registered Not-For-Profit organization to promote young children's healthy growth and development, and to enhance family wellness.
The Jasper Place Child and Family Resource Society has been in operation since 1972. Over the years, we have grown from a small child care center to an organization that in addition to comprehensive children's programs, offers a wide range of parent-related services at multiple locations in West Edmonton.
Bonding Together: Parent and Baby (Thursdays) is for parents who are on the journey of breast/chest feeding or supplementing with formula. We recognize that breast/chest feeding is different for everyone and there are rewards and challenges along the way.
This program provides a nurturing, engaging environment with opportunities for parents to share their knowledge, experiences, challenges and joys with breast/chest feeding. Moreover, parents can provide support to one another and build social connections along the way.
The facilitators welcome any questions and will share information and resources along the way. There is technical support available by a Certified Lactation Counselor and Lactation Educator. 
Come and share, or listen to the conversation, as you feel comfortable!
Register in advance for this meeting. After registering, you will receive a confirmation email containing information about joining the meeting.