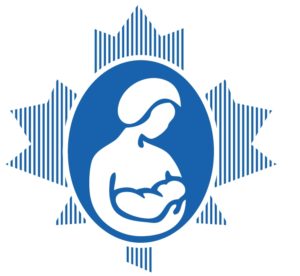 "La Leche League Canada is a registered non profit that provides mother-to-mother/parent-to-parent/peer support for pregnant women, new parents and beyond. We are parents like you who have breastfed or chestfed our own children and now volunteer to support others to reach their goals. As volunteer Leaders we are accredited within La Leche League Canada after a detailed training program and have access to current scientific and legal information to help support others.
Connection and respect are at the heart of what we do and we strive to ensure that all families are welcomed and reflected in every aspect of La Leche League Canada, including in our volunteer Leaders. We believe that nobody knows your baby or family better than you and that everyone deserves the right circle of support in which to raise their children.
La Leche League Canada is a national registered Canadian charity and part of a global organisation, La Leche League International, LLLC has been supporting families in Canada for over fifty years."(Source: LLLC.ca)
Want to know what LLL meetings are REALLY like? Check out this post.
Meeting dates and times vary througout Edmonton & Area. Find a full list here.
Join other indigenous parents for sharing and learning about breastfeeding, safe infant feeding and all the stories about parenting!
A weekly informal gathering for indigenous families to learn more about traditional infant feeding practices in a safe, supportive environment.
Who should attend?
Indigenous Pregnant people, new parents (breastfeeding or not!), seasoned parents, elders and knowledge keepers
Indigenous doulas, birthkeepers, lactation counsellors will be on site. Lunch is served. Feel bring food or a healthy snack to share.
Meet on Tuesdays. Follow the Indigenous Birth Alberta Facebook page for event updates.
Faclitated by the Edmonton Southside Primary Care Network.
"Our program was developed to assist with simple breastfeeding concerns, general questions, and to facilitate discussion on a variety of group led topics while providing an environment where you feel supported and successful in breastfeeding. There will also be occasional guest speakers (a member of the PCN team) to present on additional postpartum topics." (Source: Southside PCN)
Meets every Wednesday Morning. $2 drop in fee. Contact the Edmonton Southside PCN to register 780.395.2626