Private (paid out-of-pocket) lactation support can be an excellent option for breast/chestfeeding support for many families. While we would all love to see more government funding for lactation, in Edmonton our options are limited and can mean long wait times. With breast/chestfeeding, especially newborns, timely access to support can make a world of difference. Our city is privileged to have a variety of highly skilled LCs to support you in your home, virtually, or in a clinic setting.
Do your research. Check their websites. Ask them questions. This might just be the perfect route for you and your family.
Access our Breastfeeding Directory for a complete list of Edmonton & Area Lactation Consultants.
Featured IBCLC Lactation Consultants: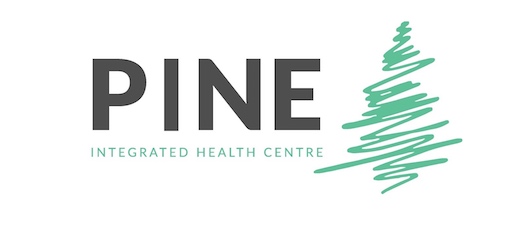 Brittney is an International Board-Certified Lactation Consultant who is committed to inclusive feeding practices. She believes that there is no moral hierarchy to feeding a baby and every family needs to find what is right for them. She focuses on parent empowerment, body positivity, and a trauma-informed approach. She believes that her job is to listen to families then provide them with choices, education and support. She loves to help families with:
Prenatal and Partner Prep
Helping Body Feeding
Improving Bottle Feeding
Pre and Post Frenotomy Oral Engagement
Choosing a Pump & Improving Output
Returning to Work & Weaning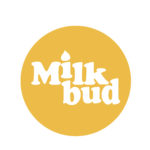 Sheena Tabbert RN IBCLC is an experienced Labour & Delivery nurse who is committed to helping families achieve their infant feeding goals. Through Milkbud Lactation & Prenatal, she offers in-home infant feeding consultations and online prenatal classes (on topics of breastfeeding and childbirth).  Home visits are crucial in helping with challenges such as latch, nipple pain, milk supply, chest-feeding, and more.  Infant weight and tongue tie assessments are completed during each visit, and a written plan of care is provided.  Additional visits are offered at a lower cost, and follow-up via email and text messaging continues for 2 weeks after any appointment.

Megan Schafers is a Registered Nurse and International Board Certified Lactation Consultant (IBCLC). Megan believes that thriving families and communities begin with well supported mothers. Her approach to lactation and breastfeeding support respects the innate abilities and wisdom of each breastfeeding parent and baby.
Megan has worked as a Lactation Consultant in a variety of settings. Working in the hospital in Postpartum, NICU and in outpatient breastfeeding clinics has given her skill and confidence with babies from a few hours to many months old. Megan is comfortable and proficient in assessing tongue-tie and making referrals as needed.
Megan offers prenatal and postnatal appointments which can be scheduled as in-home, in-clinic or by secure video. Megan's practice operates out of the Flow Functional Health Care clinic.

It is our passion and mission to support families in those first critical months of a newborn's life. From difficulties with breastfeeding, bottle feeding and sleep we are there to help! Currently, there are three Registered Nurses and International Board Certified Lactation Consultants doing in-home and virtual feeding consults.  We also have a RN who teaches our prenatal breastfeeding class and labour/postpartum prep classes. The IBCLC's have specialized training in assessing tethered oral tissues (TOTS) also known as tongue/lip ties. We truly believe being assessed early and by specially trained professionals is key.
We are committed to providing accurate information from important parenting topics from breastfeeding to sleep. We also have a Holistic Sleep Coach as part of our team. Attending workshops and conferences on a regular basis helps us stay up to date on current research so that we can best help our Little Nursing Company families! We would love to be part of your team of support in your prenatal/postpartum and newborn journey!

One of the best parts of my job is building relationships with my clients.  I strive to empower women to make choices that are right for them.  Engaging and listening to women share their birth and breastfeeding experiences which I can then pass along to others.  I enjoy exchanging and bringing ideas to the table so we can brainstorm on how to build a team of care providers who are supportive of your family's choices.  Teaching about healthy natural birth and breastfeeding for all women is one of my primary goals.

Erica has been providing full breastfeeding services for the past 5+ years at Synergy Women's Wellness Centre in Sherwood Park.
As a Nurse Practitioner, she can prescribe medications, order tests, and refer to other health care professionals. Her focus is being able to provide complete care and treatment (one-stop shop) in a nonjudgemental  environment and with lots of teaching.
Her goal is that you enjoy your baby, not deal with frustrations that are treatable.

Leah Cadieux is an International Board Certified Lactation Consultant who works to provide families with support and encouragement so they can feel confident and relaxed feeding their baby. She can usually see families within 24-48 hours after contact, as when extra support with a little one is needed time can be of the essence! Visits can take place in home, office or virtually. Leah has over a decade of experience helping families with issues like pain, latching/positioning, nipple damage, supply, oral restrictions (tongue tie), infant transfer, breastfeeding after reduction, introducing solids, returning to work, inducing lactation, and more. Visits include assessments of both mom and baby, including for compromised oral function/tongue tie, observing feeding and time spent teaching and then working together using on up to date, research based practices to make a care plan to help families reach their specific feeding goals. Check ins via phone, email or text are included after the visit and in person or virtual follow up visits are offered at a reduced rate.

Hi I'm Michelle, a Registered Nurse and International Board Certified Lactation Consultant. For the last 9 years of my life I've been working with children as a bedside nurse. My career started in the NICU working with sick and premature newborns. I was given the opportunity to fill in as the NICU lactation consultant and it was during those shifts my interest in lactation education began to grow. Eventually I transitioned to pediatric nursing and as I gained more experience assisting countless parents trying to navigate the challenge that is breast/chestfeeding a sick child, I heard story after story of parents who were not able to find lactation support they felt came from an understanding and non judgmental care model. Hearing their stories cultivated a passion within me to pursue lactation consulting. 
That passion became a dream with the birth of my first child, and that dream became a reality during my pregnancy with my second. It was during the lockdowns of 2020 that I decided to start this business, and a vision was born. My vision for this business is to provide accessible non judgmental care that looks at the whole person, or in the case of lactation the whole family picture so I can help families meet their individualized infant feeding goals by providing evidenced based support and education so they can feel safe and empowered in their infant feeding choices, whatever those choices may be. 
Olamide's love for the clinical setting and her encounter with newborns who needed breastfeeding support made her obtain her international board certification as a Lactation Consultant.
She is also a foreign trained physician with over 3years experience practicing as a Family Physician in an international setting.
She will be working at Prairie Health Group as a Lactation Consultant.
As a mum herself, She successful breastfed her Son for 21 months.
When She isn't working, She enjoys spending time with her family, taking photograph of nature and designing spaces.
It all begins with an idea, passion and commitment. I am excited to be offering my services to my community: Edmonton and surrounding areas.